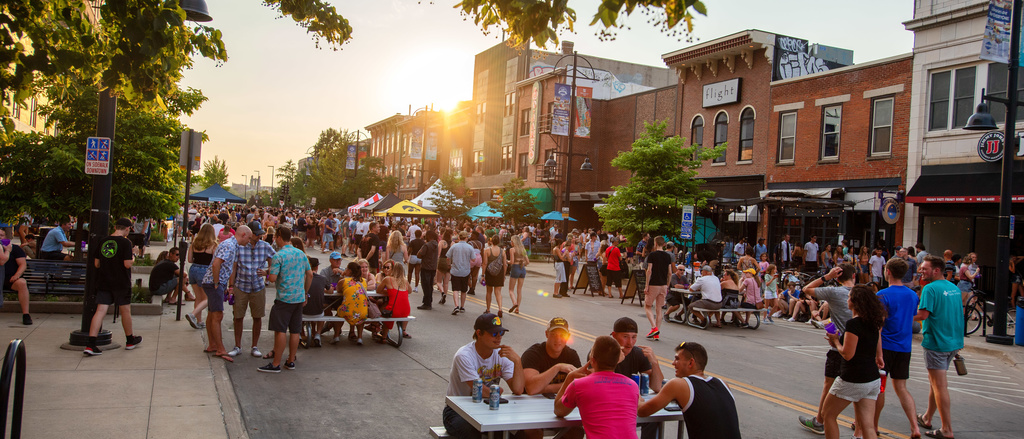 The Writing University
More than 40 Pulitzer Prize winners. Seven U.S. Poets Laureate. Countless award-winning playwrights, screenwriters, journalists, translators, novelists and poets. The University of Iowa's writing programs shape the landscape of American literature.
Apart from the dedicated time and space to devote to your own writing, one of the gifts you give yourself as a writer when you come here is the opportunity to meet and commune with others who are kindred.
While the week is intense, we hope you'll take time to step away from the page and experience the energy and ambiance of our community in summer. Festival writers enjoy getting together in the mornings for coffee and conversation, as well as the reception after our first full workshop Monday evening. Open Mic night is your opportunity to share your work with members of other workshops; the Thursday night dinner gives us a chance to come together and decompress as we approach the end of the week.
We post announcements of coming events continually throughout the summer on our webpage—and on the Iowa Summer Writing Festival Facebook page. Your instructor will also post class announcments in your individual class Canvas pages. 
Want to get off campus?
Iowa City, a UNESCO City of Literature, is extraordinarily friendly to writers.  Readings by outstanding contemporary voices, hosted nearly every evening by Prairie Lights Books, are a favorite among locals and Festival participants alike. The city boasts a vibrant community, with regular summer festivals, community events, parks and recreation centers, a world-class farmer's market, culinary delights, faith centers, a thriving film/art/music/theater scene, mental health resources, and more. It's a beautiful place to spend the summer.
You'll want to take time to lose yourself in Iowa City's bookstores and literary haunts, to lollygag by the Iowa River, and to enjoy theater, film, and music downtown. We hope you'll join us!