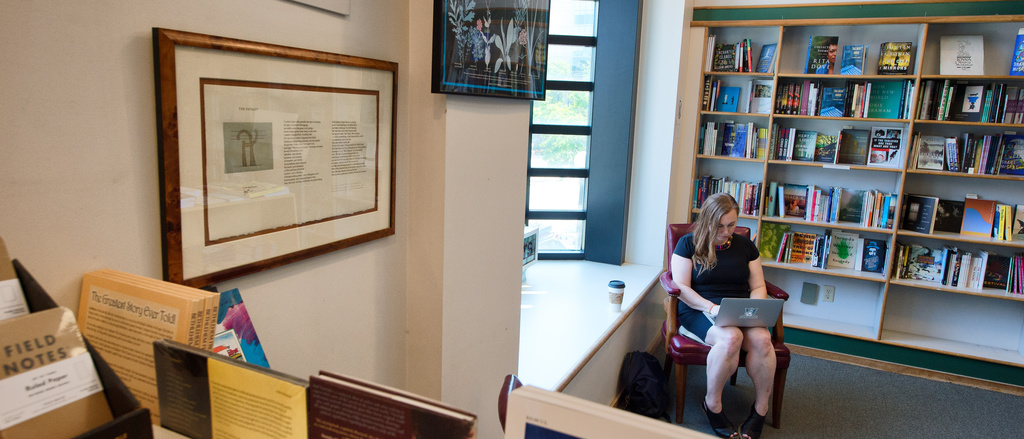 Online workshops in the Festival are live via Zoom. Get some coffee, a comfy chair, and be prepared to engage with your fellow writers! 
Our Spring 2023 online workshops are underway. Beginning in Fall, we plan to launch new online workshops four times a year.
How to enroll in Online Workshops in the Festival 
To view complete details for current online workshops, and to enroll, visit the ISWF Online Workshops Storefront in UI Learn/Canvas Catalog:
ISWF Online Workshops Storefront
Terms and Community Policy
The Iowa Summer Writing Festival is a program for adults. You must be at least 18 years old to participate.
The Iowa Summer Writing Festival is a community built on an assumption of shared enterprise, in the spirit of mutual respect. We reserve the right to a) revoke the registration of or b) dismiss from the program any person who disrupts the learning/working environment of others. Participants in the Festival are subject to all University of Iowa policies governing conduct in our community, whether online or in person.
Some Recent Workshops Online
Essay Bootcamp: A Generously Generative Workshop with Amy Butcher (Five-Week Workshop)
Building Block Essay Lab with Carol Spindel (Four-Week Workshop)
The Short Poem with Malena Mörling (Five-Week Workshop)
The Novella Workshop with Sharon Oard Warner (Five-Week Workshop)
Revisioning Your Story with Karen Bender (Five-Week Workshop)
Openings: An Advanced Novel Workshop with Robert Siegel (Five-Week Workshop)
Advanced Tools of Craft for Writers of Fiction & Memoir with Sands Hall (Six-Week Workshop)
The Propulsive Plot: Strategies for Building Suspense in the Novel with Debra Jo Immergut (Five-Week Workshop)
Losing "Your" Voice: The Art of Imitation in Poetry with Jared Joseph (Five-Week Workshop)
Poetry Across the Wires with Katie Ford (Five-Week Workshop)
Flash Fiction in a Flash: Writing (and Submitting) Publishable Flash Fiction with Kelly Dwyer